by
Admin
on Wednesday, November 19th, 2014 |
Comments Off
Am going to be short 'n' sweet t'day, as I have stuff to do late this morning. Also, I may not be able to do a Feel-Good Thor's Day, as we have stuff t'morra and I'm "subbing" a split-shift, Friday…mid-morning and early afternoon. Also, as next Thor's Day is Thanksgiving my posts may not appear as often as we have all sortsa stuff going on…at least for the next two/three weeks and then, well, it's almost Christmas.
Weatherwise, it's colder than the proverbial witch's boob in a brass bra. We set a record for the "lowest high", yesterday as we only reached 19. Though, we can't complain. We have friends living just north of Muskegon, MI, where they got around 15-inches of snow. But wait! There's more! Buffalo, NY, got 3-FEET, with another 2-FEET of "lake effect" snow on the way.
I'll be visiting a few Ts, today as I have to collect a debt on a certain wager I've had on the Bears/Packers games, with a certain "T".  OK, let's get to it.
DROMEDARY SEASON
WHAT DAY IS IT? How 'bout…
"National Play Monopoly Day"…"Do not pass Go. Do NOT collect $200.00″
…and…
"National Carbonated Beverage With Caffiene Day"
…and…
"National Education Support Professionals Day". This one's near and dear to my heart as I know two and they are great!
So, what happened on November 19th otherwise? Let's see what historynet.com says occurred in…
1620,   The Pilgrims sighted Cape Cod.
1863,   Honest Abe delivered the Gettysburg Address, seven score and eleven years ago.
1911,   New Yawk City received the first Macaroni…I mean, Marconi…wireless transmission from Italy.
1923,   Here's a good one. The Oklahoma State Senate ousted Gov. Walton for his anti-Ku Klux Klan activities. Yes, you read that right.
1973,   The NYSE took its sharpest drop in 19-years. I know. Not Feel-Good.
1990,   Milli Vanilli were stripped of their Grammy Award after it was determined they were not the actual "singers" on their Grammy-winning album, "Girl You Know It's True", of which I wouldn't know one cut from another. You?
1998,   The House of Representatives voted to impeach Slick Willy Clinton. Man, those were the days, weren't they? No partisan rancor…everyone just doing their utmost to make life in these here United States better for us all.
NEWS ITEMS…
-Do as I say; not as I do? GuvElect ran on "Pension Reform". Take a gander at this from t'day's S-T…
"Glenn Poshard, a member of gov- elect's transition team, gets over $ 200,000 a year— and he got it by following the rules"
Oh yeah, he's a Dem.
-KEYSTONE PIPELINE VOTE FAILS…
Long before Barry ever said this, I had wondered why so many American politicians wanted to help a Canadian oil company, with we Amurcans, not getting any real, long-lasting benefits? Yes, they say it will provide 43,000-jobs. That's a good thing. What they don't is that they are temporary, at best, as once it's built, they're no longer needed while there will be very few regular ongoing jobs "created", once it is done. Here's the kicker…that Canadian oil company will benefit immensely, as it will decrease their costs.BUT, once the oil hits the Port of New Orleans, that oil goes on the world-market and is priced accordingly. There are some who say it's going to China, which it may. The thing is, gas is under $3.00 at Costco and Sam's, right now, so the argument that it will lower gas prices are moot.
Another is, it is not like the pipeline will be built solely on public lands. Uh-uh. It will cross much private property. There is also a case in the Nebraska SupReme Court on its Guv's actions and whether or not the pipeline will be allowed to cross the state. Interesting take on "State's Rights" and the party of "State's Rights". Here's a link…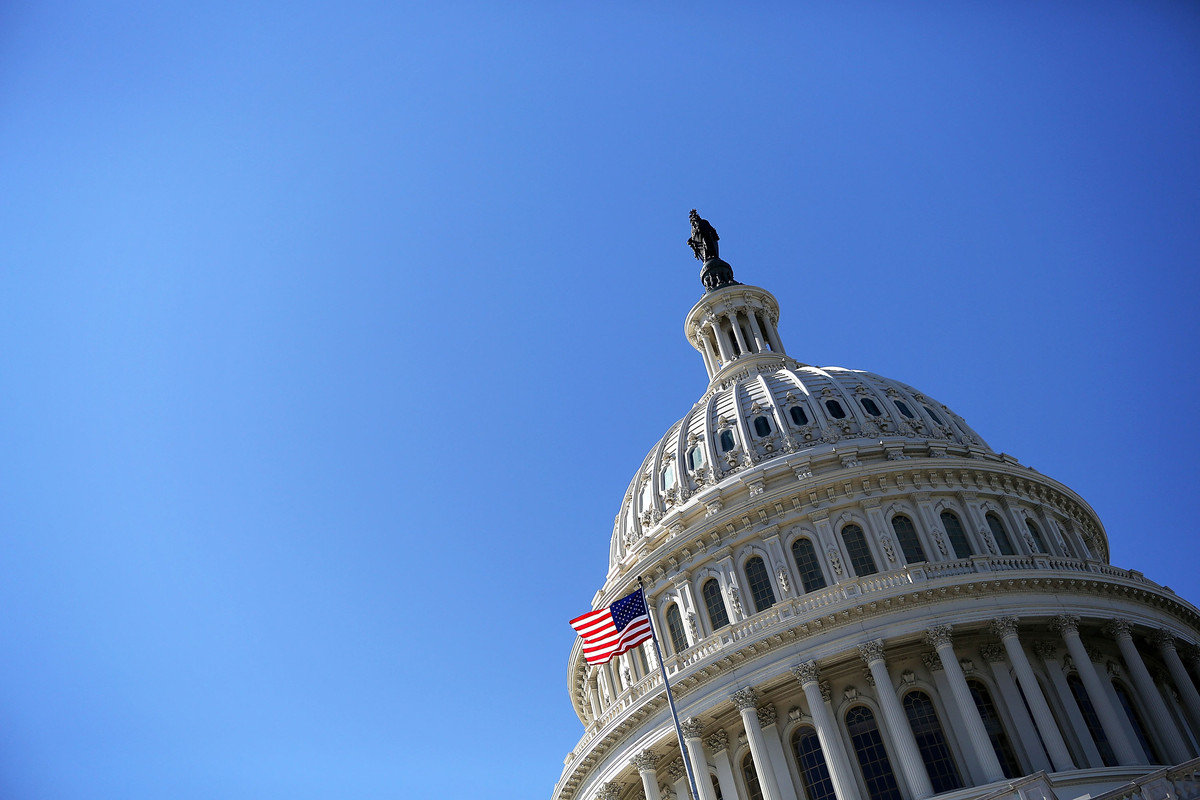 -IT'S THE HOLIDAY SEASON AND WE NEED A STORY TO WARM THE COCKLES OF OUR HEARTS…
Remember when I related that a certain Gitmo internee…one of Osama's guys…didn't like that female guards were escorting him…that he felt it demeaning and in violation of his Muslim faith? Well, there was a hearing on it and it was decided that there will be another…but not until January…at the earliest.
Don't know 'bout you but I'm feelin' all warm 'n' fuzzy about that.
BACTRIAN SEASON
TUBULARLY SPEAKING…
"Homeland", Showtime. Like turkey juices being made into gravy, the plot thickens. Saul, Mandy Patinkin, is kidnapped by the Taliban and Carrie realizes she'd been "trippin' ", and she knows how…someone tampered with her meds. At episode's end, she finds out by whom…we knew…and that there may be someone in the ISI…Pakistan CIA…in whom she can trust or have an honest dialogue.
"NCIS". CBS…by the way, are you guys getting the "crawl" across your screens urging you to tell Dish Network NOT to drop CBS? Just askin'. Anyway, an interesting storyline got fudged up. I was not aware of this and it may only be in the D.C. Metro-area but…while USAF and US Army medics are given EMT Certs when they are discharged, Navy Corpsmen are not. That was the main plotline. That a trained Navy Corpsman who saved two lives after coming upon a traffic accident was arrested for practicing medicine without a license. That part was fine. But the whodunnit phase was, well, easy-peasy. It was…as MBH said…the cute guy with the blue eyes. Recall Wat's Wule? If a "guest star" is someone you've seen many times before, odds are, they're the perps. Also, if a very attractive guy/gal suddenly appears, same deal. They won't put a "head-turner" into a  non-descript role.
"NCIS New Orleans". CBS. It's OK.     They have a decent cast and , so far, their plotlines aren't super-derivative. In fact, this was the first TV mystery I've seen sing Matai T'ao's "Catfishing" as a plot.
"Modern Family". ABC. It was OK.  The subtleties, puns, litotes, are still there. I don't know what it is but there's not the same "Snap! Crackle! Pop!" that it had, previously.
"TCM"…something I just noticed. When I'd see a real "classic" like "Casablanca" being shown, I'd grab the remote and schedule the DVR. Then I noticed that they have somewhat of a "rotation" of just about all of their "classics" every few months or so. So, if like me, you DVR these films; don't watch them right away and then they become not much more than  "space-takers" on your DVR, don't record it. Literally, it will be on again.
…AND NOW…SPORT…
UH-OH?
-Bears fans have had the misfortune of seeing what is referred to around these parts as, "The McCaskey Way". This weekend, their fired/former Head Coach, Lovie Smith returns with his Defensive Coordinator, Leslie Frazier, who was spurned by the McC's in his attempts to be DaBears head coach and-or-also as their D/C. Lovie's QB is none other than fan-fave from last year, Josh McCown.
A must win? Oh, Baby! If DaBears don't win this one…they'll be run outta town on a rail. And Bears fans should hope they do not, as without them stinkin' to high-heaven, the McCaskey Way will just keep on keepin' on; cashing their checks from the Collective and going on their merry way.
Sorry but not a whole-lotta-Feel Good over on McFetridge Drive in ChiTown or at 1920 Football Drive, Lake Forest, IL.
ONE MAN'S GARBAGE IS ANOTHER MAN'S TREASURE?
-We in PackerNation would like to extend are most heartfelt thanks to Bears' GM, Phil Emery, who in his judgment, decided Jared Allen had more left in his tank than Julius Peppers did in his. Thing is, after the Pack lost B.J. Raji, they had no one to "clog" the middle and teams were running over and through them with impunity. Gotstsay, it was embarrassing. Then their D/C, (who is constantly referred to as some kind of genius but who just wasn't), came up with an idea. It debuted in Week 9, against DaBears. He looked at his roster and decided to take his best guy, Clay Matthews, Jr. and switch him from OLB to ILB/MLB, and back again, depending on the situation. So far, it's worked. Here's the key. Without Peppers, this could not have happened. So, as The King might say: "Phil, Thank you. Thank you, vurry much".
That said, the jury is still out. We'll see what happens when they play Whitney's and Emmanuel's Pats at month's end.
So far, I'm feeling cautiously ostimisty about the Pack.
SOME SUNDRY THOUGHTS ON THE COLLECTIVE…
-Thursday Night Football…the boys on Park Avenue, apparently thought everyone just couldn't wait to watch a team which – literally – has not won a game in 12-months, the Oakland Raiders, host the Kansas City Chiefs.
-Bill's 9ers need to beat Washington to keep pace with spurned Bears H/C-applicant-Bruce Arians' Arizona Cardinals.
-Joe's Yets! are coming off their Bye  and travel to the city of 5-feet of snow, Buffalo. Are snowshoes legal gridiron footwear?
-Whitney's and Emmanuel's Pats host Detroyit! Go, Pats! A win by them and a win the Pack in Minnehaha puts the Pack in 1st-place! Come on, Pats!
-Rene's Iggles host Chumley and Tennessee Tuxedo. They should win and need to  keep pace in their division as Dallas travels to GnatBirnbaum's, who seem to have taken a nosedive.
MLB…
-The White Sox signed reliever Zach Duke. They need help in their Pen. Hopefully, he'll help.
-DaCubs? Nothing yet. Their "supposed" F/A target, Russell Martin signed with Toronto, eh. Lefty-starter, Jon Lester was in town yesterday. Kind of a tough-sell on our town, when we set a record for coldest high temp. Just heard the Sawx made him an offer. Uh-oh?
NBA…
-I've decided to take a different tack on their starting-point guard. Since he's – seemingly – off the court as often as he is on, I think I'll just think of him as "Point-guard-1″.
ICE FISHING HAS BEGUN…
-Sorry. yes, I know. This hasn't been super Feel-Good. BUT, yes, ice fishing has begun in ChiTownland's northern 'burbs. There has to be at least 4″ of ice to fish safely…though I always preferred it to have been closer to a foot-thick.
Again, sorry that this hasn't been really Feel-Good, so will end with a timely cartoon…
If I have a chance, I'll try to be more Feely-Goody, next time, which may not be till Monday. In the meantime, remember that any day we awaken not staring up at daisy roots is a good one. Sorry but I'm a bit rushed, today.
DaBigFatWat